1. Having anxiety won't make you a bad stylist.
Being a hairstylist and having any form of anxiety can be hard. After all, it is kind of a nightmare situation for introverts to have forced interaction with a stranger for sometimes hours. Because of this I felt like maybe I couldn't be a cosmetologist and I know lot's of others feel this way too. Looking back though, having anxiety didn't make me any worse of a cosmetologist than my extroverted co-workers! I found some clients actually preferred my calm energy while some preferred a more outgoing stylist, and that is okay. 
"Introverted But Willing To Discuss Haircare"
2. Learn to say no.
Many times a client will sit in your chair at the salon and want something unrealistic. It will be tempting to try and please them because after all, who wants to loose a new client? But in the long run saying no to those unrealistic requests will save you time, money and heartache. The key is to always underpromise and overdeliver so no-one is ever disappointed. 
3. Charge your worth.
It can be scary first starting out and having to ask what feels like so much from a client, but remember you are a whole person performing a service on someone who chose to be in your chair. Always charge your worth and add tax!
4. Set goals.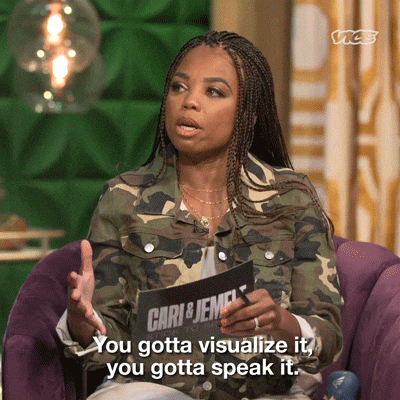 This might sound simple, but having a long list of goals can be overwhelming.  Break down your goals into categories to make them more manageable. Here's how:
Start by setting small, weekly goals that are easier to hit that build on your larger goals. For example, if you want to make six figures by the end of the year, what should your income look like each week?
Make that number less intimidating by dividing your weekly goal by how many days (or even hours) you're working.
Consider your hourly productivity (daily service sales divided by daily hours worked) to ensure you're making the most out of every hour you work. 
5. Offer services you enjoy!
"Balayage My Second Favorite B Word"
Having a lucrative career behind the chair won't be because you offer every service under the sun. It will be because your clients can tell you enjoy what you're doing, and they enjoy being a part of that! 
 "Stay Away From Box Color"
All New Designs!